Alice Wong on Facebook
Make a statement in the House of Commons!
Richmond Centre Electoral District
Prior Content
Search
Links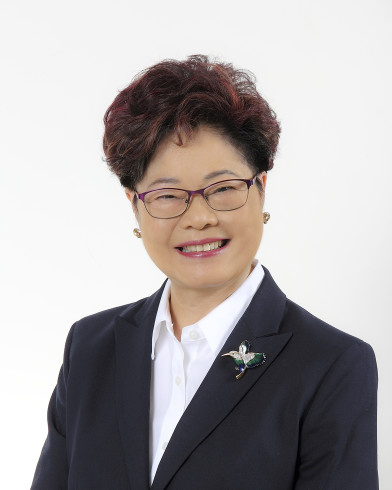 The Hon. Alice Wong, PC, MP is an educator, entrepreneur and active community leader who immigrated to Canada from Hong Kong in 1980. Currently she is the Member of Parliament for Richmond Centre, British Columbia.
Before being elected to Parliament, Alice Wong taught English as a Second Language and Entrepreneurship at Vancouver Community College. She continued her studies at the University of British Columbia and obtained her Ph.D. in Curriculum and Instruction in 1993. Alice Wong joined Kwantlen University College (now Kwantlen Polytechnic University) in 1998 and became the Manager of International Programs until 2006.
She started the Centre for Small Business at Vancouver Community College, which offered the first bilingual small business management classes for immigrants. Since its inception the program has produced many successful and award winning entrepreneurs.  Fulfilling her civic duty was important to Alice Wong as she served on many community boards prior to her election to the House of Commons.
Alice Wong and her husband, Enoch, have been happily married for over 30 years. Together they have worked hard to serve others, especially those who are disadvantaged or in need. Along with starting their own business, they have also operated a consulting firm specializing in research and education.
On October 14, 2008, Alice Wong was first elected to the House of Commons in Richmond, to serve the public as a Member of Parliament for Richmond. On November 7, 2008 she was appointed as the Parliamentary Secretary for Multiculturalism.
On May 2, 2011, Alice Wong was re-elected to the House of Commons and on May 18, 2011, she was appointed to the Privy Council, as a member of cabinet as the Minister of State (Seniors), and the Cabinet Committee on Social Affairs. On July 15, 2013, Alice Wong was also appointed as a member of the Cabinet Committee on Foreign Affairs and Security.
In her role as Minister of State for Seniors (2011-2015), Minister Wong served as an advocate for seniors' issues at the Cabinet table.  Notable accomplishments include: addressing the harm of social isolation in seniors, taking measures to combat elder abuse (financial, physical and emotional), and establishing caregiver policy for employers.  Legislative accomplishments include the passage of the Protecting Canada's Seniors Act, and the financial abuse provisions of the Digital Privacy Act.
On October 19, 2015, Alice Wong was re-elected to the House of Commons as the Member of Parliament for Richmond Centre, representing her constituents for a third consecutive term in office. She previously served as the opposition shadow cabinet member for Small Business (2015-2017) and presently Seniors.