Throne Speech 2013
Parliament for 2013
Richmond Electoral District
Prior Content
Search
Links
20th August - Submitted by Alice Wong MP Staff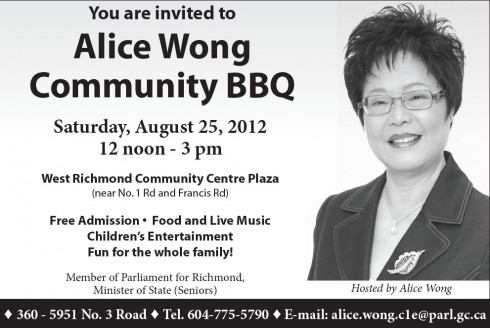 You are invited to the Alice Wong Community BBQ, Saturday, August 25, 2012 from 12:00pm to 3:00pm at West Richmond Community Centre (Hugh Boyd Park). It is close to the No. 1 Road and Francis Road intersection.
Free admission, food and live music, children's entertainment and fun for the whole family.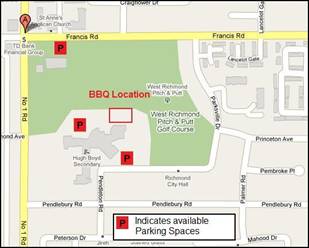 Above is a map of the location (Google Map Link here). Please note that the southeastern parking lot (via Pendleton Road) is most likely to be available. The spot nearest to the West Richmond Community Centre is most likely to be full.
Filed under: Commentary